Welcome to Regts - Antique Tiles!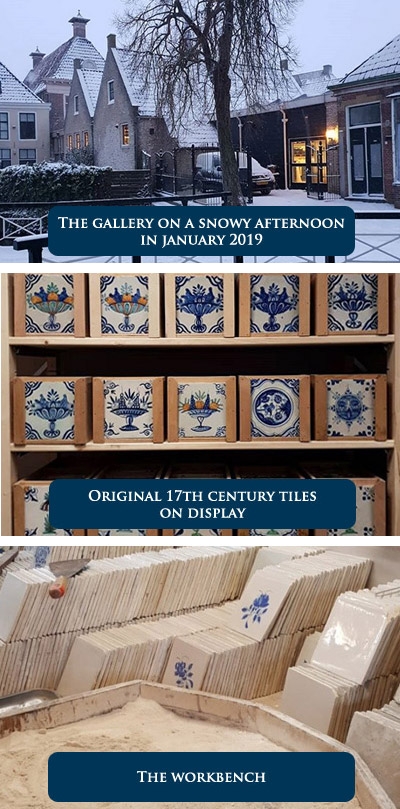 Thank you for visiting our website. We are a dealer of antique Delft tiles. Our family company has been specialized in antique Delft tiles for the past 50 years.
We take our inspiration from these tin-glazed tiles through the ages, manufactured in various factories in Holland, in diverse historical periods, and presenting ever-changing elements of figuration and design. We serve not only collectors, but also home owners who want to bring back the authentic look and feel of antique tiles in their house, restaurant, office, studio or in fact any living or working environment you can think of.
If you have any questions, or if you did not find what you were looking for, please do not hesitate to contact us. We have access to thousands of original antique tiles, so if it's there, we will find it.
Visit our contact page by clicking here.
Visit us!
Of course you can always visit us, but only by appointment. We are located in Friesland, the most Northern province of the Netherlands and one of the most important locations where Dutch tiles were (and still are) produced.
To make an appointment, please contact us directly by e-mail or use our contact page. We will get back to you within 24 hours. We are on a 1 hour and 15 minute drive from Amsterdam and on a 1 hour and 30 minute drive from Amsterdam Airpoirt Schiphol (AMS).
See you soon!
In the news
We occasionlly appear in the news. Please click here to read more about the most recent publications.
On the 31st of May 2016 we (Klaas and Durk Regts - father and son) appeared on 'Bynt', a talk show of 'Omrop Fryslan' in the Netherlands. The spoken language is Frisian, which unfortunately makes it hard for our international visitors to understand the conversation, but as the clip also shows our warehouse and how we work we nevertheless wanted to share it with you!

Enjoy!