An overview of national and international publications on Regts - Antique Tiles and our activities.
---
Omrop Fryslân, 28th of December 2016
A live report on radio and TV by local news station 'Omrop 'Fryslân' regarding our sales exhibition of antique Delft tiles and related earthenware.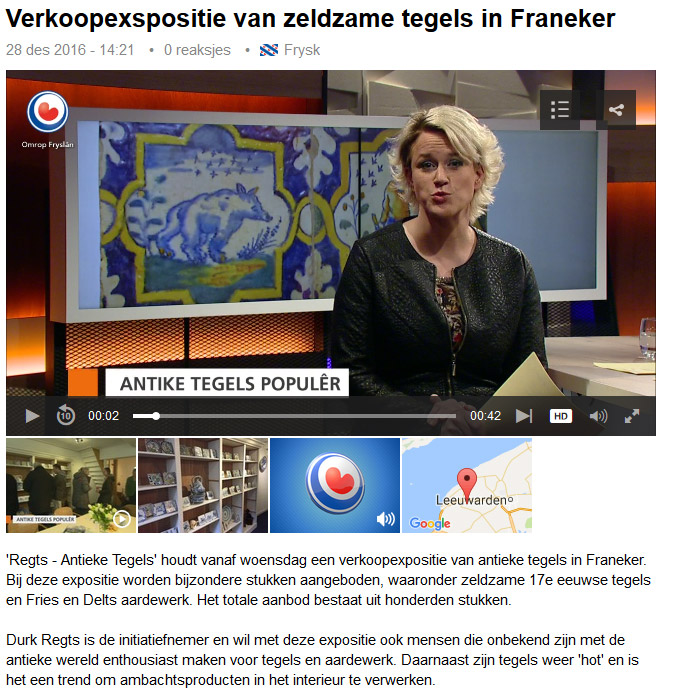 ---
Friesch Dagblad, 10th of December 2016
An interview with Durk Regts on his career switch and the future of antique Delft tiles. Written in Dutch.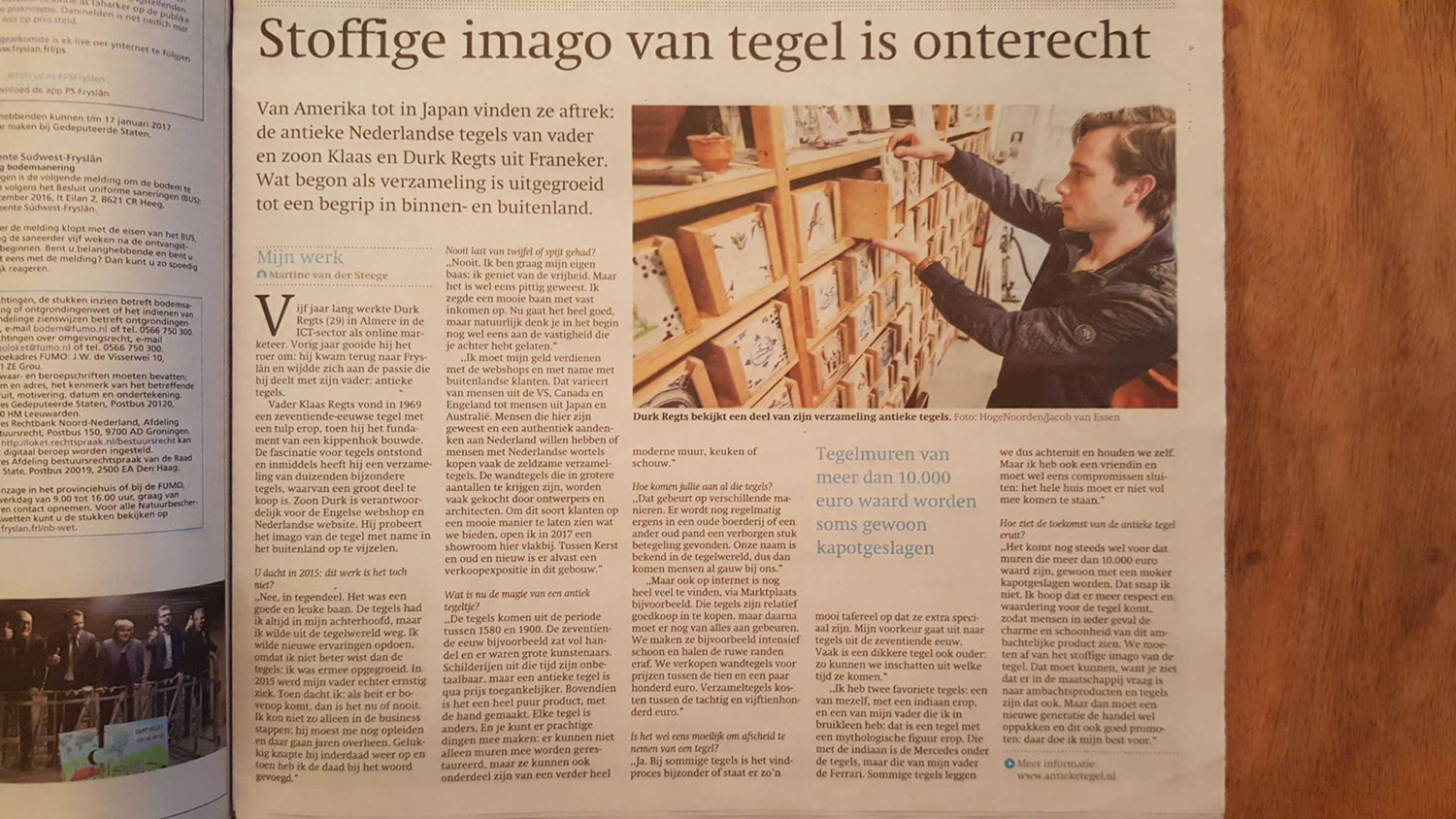 ---
Homes & Antiques, October 2016
One of our tiles is featured in the October edition of magazine 'Homes & Antiques' as one of the '100 most desirable antiques of all time'!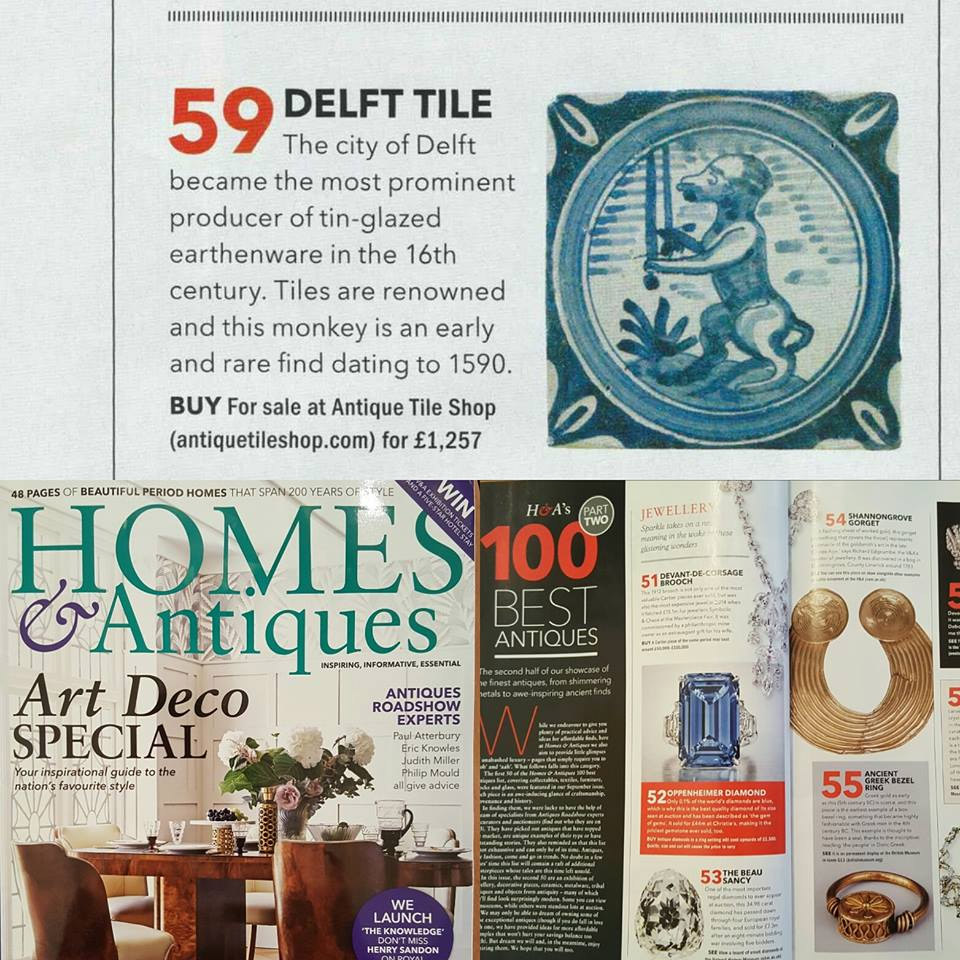 ---
RECLAIM Magazine, October 2016
A lovely feature on our Antique Delft tiles and an interview with Durk Regts, the owner of Regts - Antique Tiles.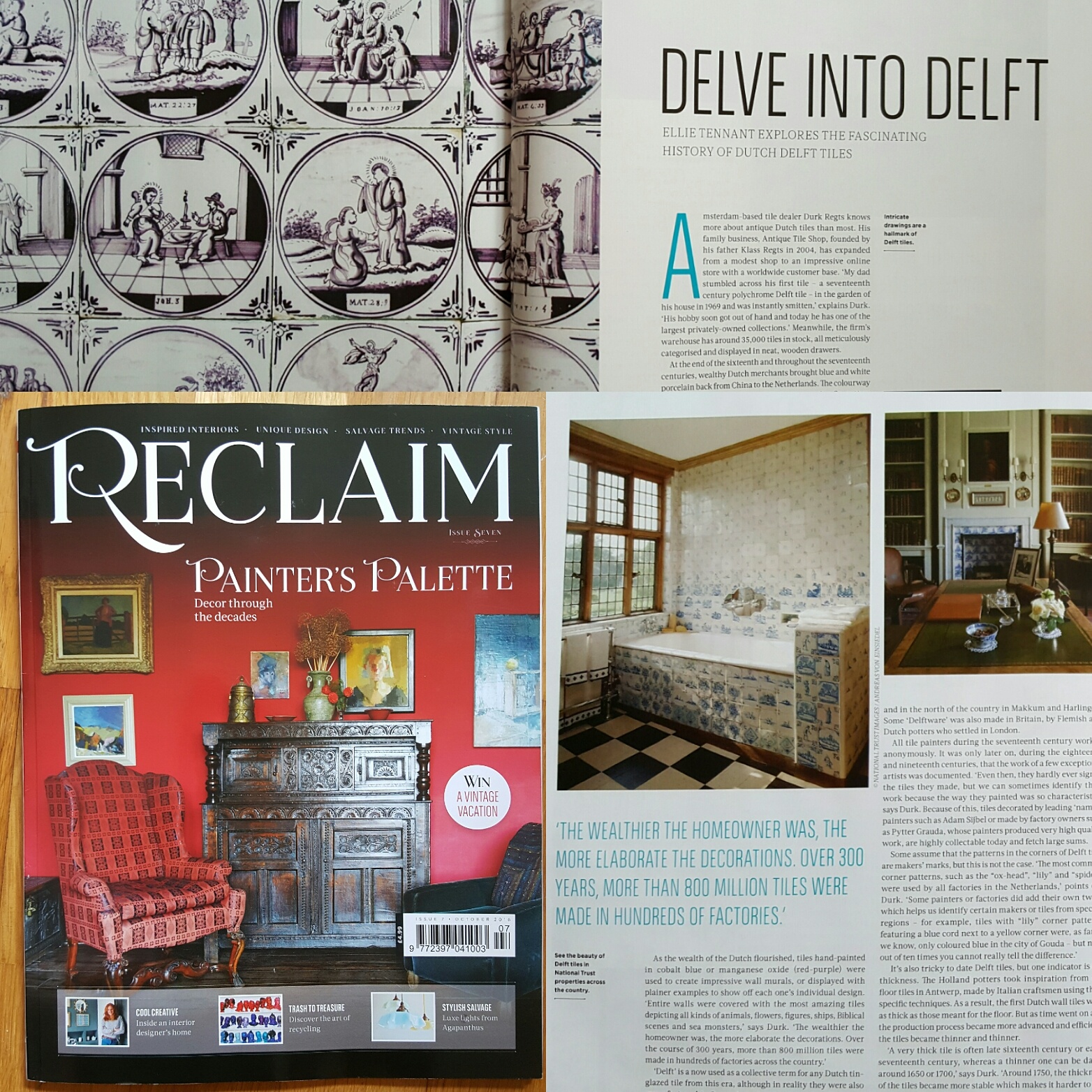 ---
Bynt, 31st of May 2016
On the 31st of May 2016 Klaas and Durk Regts - father and son) appeared on 'Bynt', a talk show of 'Omrop Fryslan' in the Netherlands. The spoken language is Frisian, which unfortunately makes it hard for our international visitors to understand the conversation, but as the clip also shows our warehouse and how we work we nevertheless wanted to share it with you! We hope to add subtitles in the near future.
Bewaren
Bewaren
Bewaren
Bewaren
Bewaren
Bewaren
Bewaren
Bewaren
Bewaren
Bewaren
Bewaren
Bewaren
Bewaren
Bewaren
Bewaren
Bewaren
Bewaren
Bewaren
Bewaren
Bewaren
Bewaren
Bewaren
Bewaren
Bewaren
Bewaren
Bewaren
Bewaren